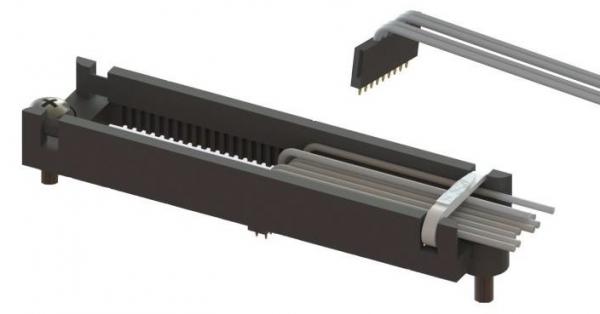 Cabling for VPX+ systems?
(Published 2017-04- by Theo Hooft)
The smart cabling system for accessing and expanding VPX and VPX+ equipment practice based systems is not expanded with press-fit cable modules VPX PlusD. VPX PlusD is a module with press-fit tails that utilize the backplane vias prepared for the backplane connector. This way a reliable connection is made directly on the backplane allowing hybrid applications along with VITA VPX backplane connectors.
More
news item